HOW MUCH DO THE LESSONS COST?
The lessons typically last for one and a half hours, during which time you have Astri's undivided attention.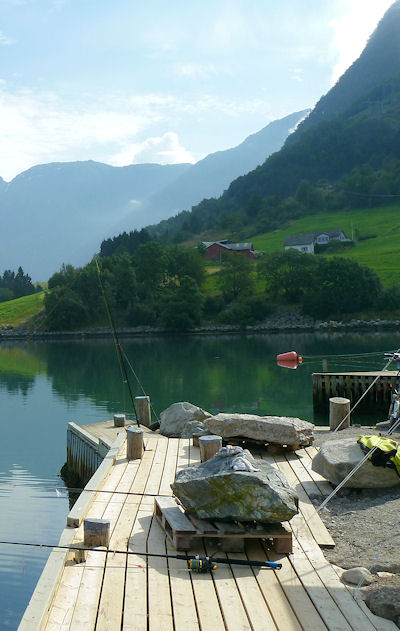 Each lesson is specifically prepared for you, and there is no extra cost for teaching material. All for AUD $90.00
WHERE ARE THE LESSONS HELD?
The lessons are normally held at Wollstonecraft, near North Sydney. There's always parking available, and also easy access to train and bus.  If this doesn't suit, there's always SKYPE!
HOW LONG WILL IT TAKE ME TO LEARN NORWEGIAN?
"I was moving to Oslo in 10 weeks and I knew no Norwegian… only your own work and enthusiasm constrain your rate of learning. I fully recommend both Astri and her method."- M.C.
"After only half a year, I have been able to grasp the Norwegian language at a good level and I am able to speak, read and write with confidence due to Astri's dedication and persistence." – R.H.
"…Within a short time my Norwegian friends were thrilled to hear me form sentences and understand them when they spoke…" – J.S.
HOW DOES IT ALL WORK?
"Astri took the entire building of a language and broke it into the bricks and mortar of the different parts of speech. Lesson by lesson each brick was analysed and explained so I could understand how they can be put together." – M.C.
"…Exercises and tasks undertaken encompass written and oral communication, including conversation practise and written grammar. I have been particularly impressed with the format of Astri's written exercises as each subject is broken up into easy to follow chapters and is introduced clearly and succinctly." – P.D.
IS NORWEGIAN A DIFFICULT LANGUAGE TO LEARN?
"…Astri has a wonderful ability to structure her lessons in a simple, basic way."- C.L.
"…I am particularly impressed with Astri's knowledge of grammar and vocabulary of both the Norwegian and English language, which enables her to explain complex concepts clearly and efficiently." -C.E.
"…She has a wonderful ability to impart daunting language components with clarity and logic: to reduce complexity to simplicity with patience, encouragement and always a sense of fun." – J.B.
"Learning Norwegian with Astri has been a pleasure! Her thorough but engaging course and her friendly but fastidious manner have made a second language easier than I ever thought it could be." – J.S.
HOW MUCH WORK IS REQUIRED BETWEEN LESSONS?
It goes without saying that the more work you put in, the quicker you will learn! Everyone is different – from J who gave up her daily ritual of cross word solving and now does Norwegian homework with her morning coffee instead!
K is on the other side of the spectrum. He is so busy that he can only fit in the lessons. No homework. So his progress is a lot slower, but he still enjoys it!
IS LEARNING VIA SKYPE AS GOOD AS "LIVE" LESSONS?
Astri had her first telephone/SKYPE student in 2008. Since then she has perfected and updated her SKYPE teaching material. We've had great results using this method of learning. Local students sometimes use a mixture of SKYPE and face-to-face lessons. One can be as effective as the other!